New Richmond Restaurants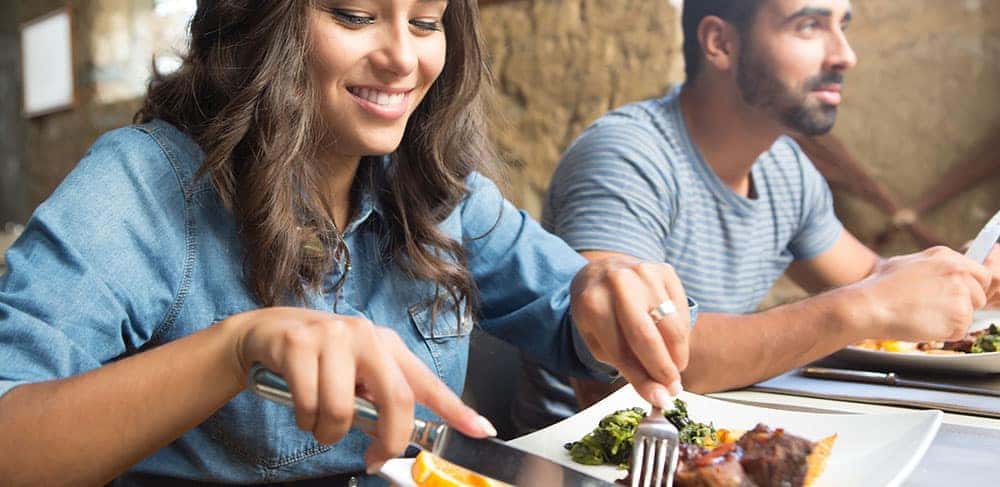 Whether you want a thick burger or a vegan risotto, you won't stay hungry for long in New Richmond. Foodies from Hudson to Amery regularly pop by this bustling town to sample some of the best food in the Wisconsin area. Check out four of our favorite spots and start planning your next meal.
Champs Sports Bar
Want to watch the big game with your choice of 42 different beers on tap? Would you like to get an unbelievable view of New Richmond from a rooftop patio? Are you just hankering for the best burger in town? No matter what you want, all expectations will be surpassed by the incredible food and atmosphere of Champ's Sports Bar. From pool to foosball to golf, there's no shortage of fun things to do here while you wait for classics like Buffalo wings and the signature Champ's burger with bacon.
Table 65 Bistro
Priding themselves on local farm-to-table fare, Table 65 Bistro offers a fresh and innovative menu that truly has something for everyone. Phenomenal entrees like the 30-day dry aged ribeye and raspberry chipotle shrimp pasta will leave you completely satisfied, but if you have specific dietary restrictions, this bistro offers vegan and gluten-free options. Plus, the wine and cocktail menu offers a great assortment of hand-picked refreshments to pair beautifully with your meal.
Next Door Cafe
Early risers will be treated to the meal of their life when they head to Next Door Cafe for a big breakfast. This charming cafe is your go-to spot for biscuits and gravy, breakfast tacos, omelettes, and more. If you wake up a little late, you can still grab a quick lunch with specials like piping hot mushroom burgers, fries, and other diner favorites.
Vudu Street Food
Want to try something a little different? Vudu Street Food is your spot. From Key West shrimp tacos to sweet chili cauliflower to chicken waffle sandwiches, you never quite know what flavors you'll find on this diverse and unique menu. Stop by for Happy Hour for great deals on appetizers like the fried plantains with mango chutney or loaded house-cut fries with seasoned sour cream.
Get More Local Suggestions from Bernard's Chrysler Dodge Jeep Ram!
If you're in the Clear Lake area, feel free to drop by Bernard's Chrysler Dodge Jeep Ram in New Richmond for more fun local activities to try from summer to winter. Not only can we recommend a few New Richmond restaurants and atrracttions, but we can also bring out the best in your car. Learn more about us or contact us with any questions.